BUSINESS CLASS M2 106
All Carriers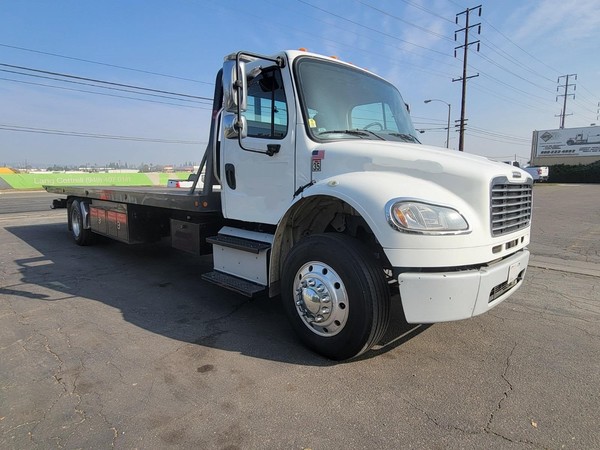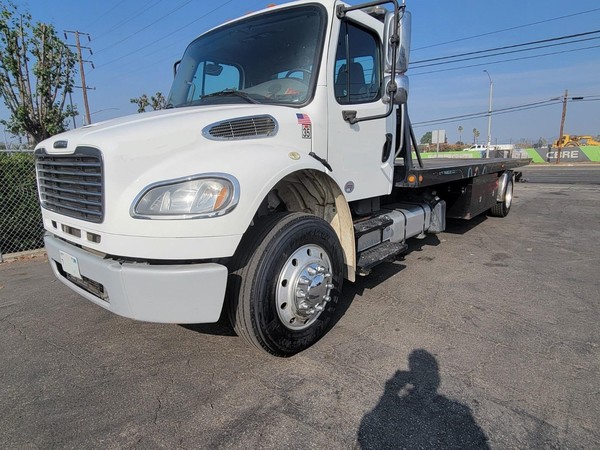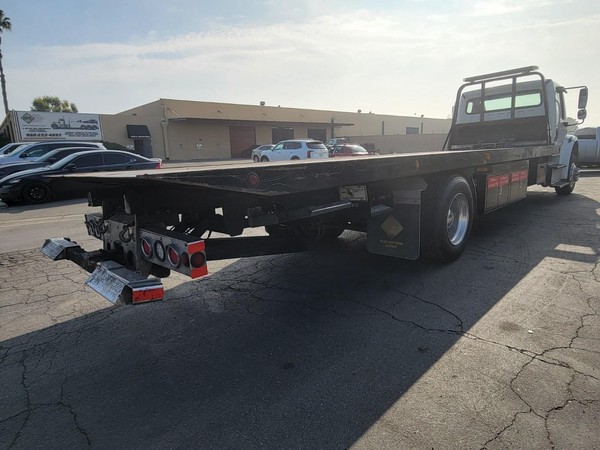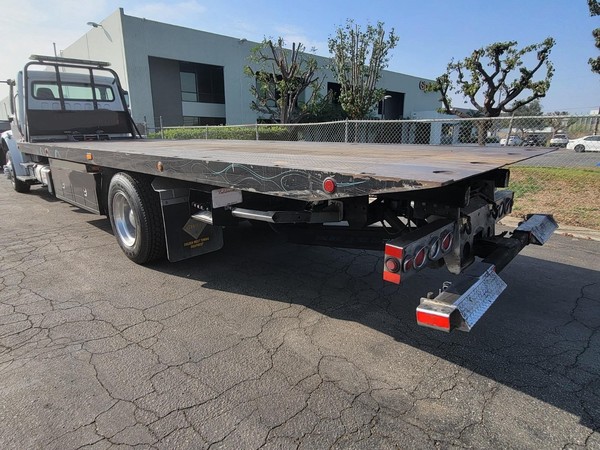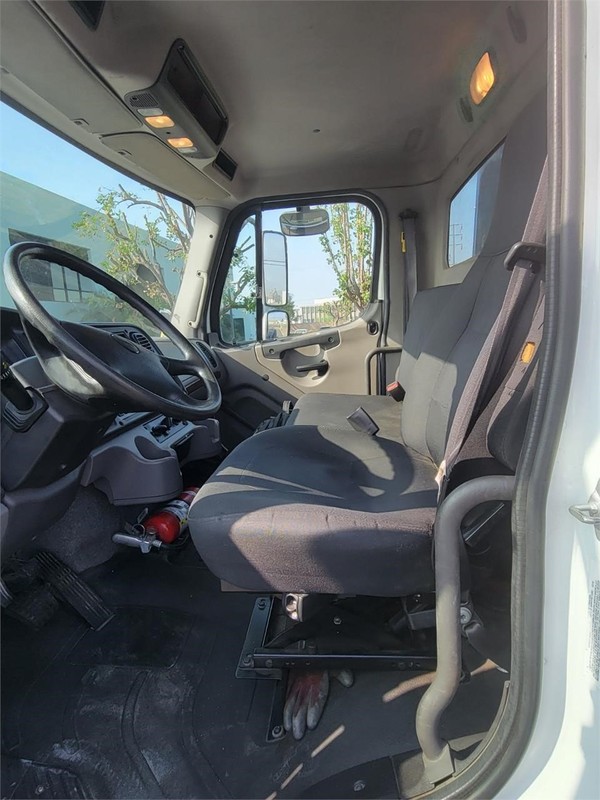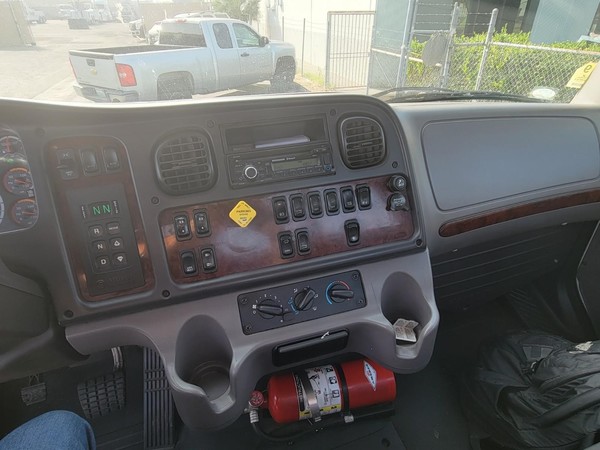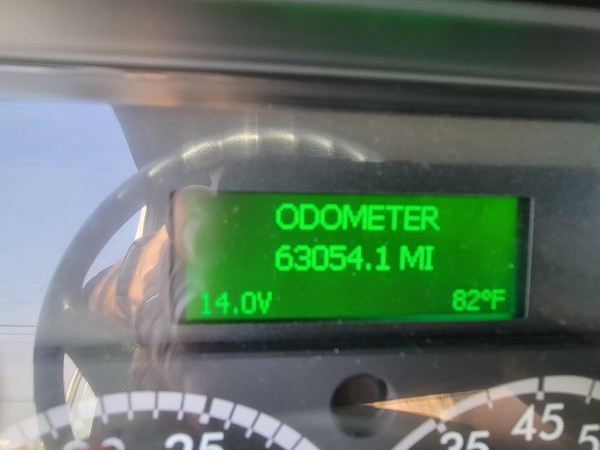 Equipment Overview
| | |
| --- | --- |
| Price | $117,504 |
| Make | FREIGHTLINER |
| Model | BUSINESS CLASS M2 106 |
| Year | 2017 |
| Stock # | 1000980 |
| Location | Fullerton, CA |
---
Need Assistance?
(800) 222-4992
---
Specifications
A/C Condition: Excellent
Air Conditioning: Yes
Axle: Single
Collisionmitigationsystem: No
Color: White
Differential Lock: No
Drive: 4x2
Driver Position: Left Hand Drive
Engine: Cummins
Engine Arrangement: D563018BB35
Engine Serial Number: 73943892
Engine Size: 8.9
EnginesizeUnit: Engine Liter
Front Axle Lbs: 12000
FrontaxlelbsUnit: Pound
Fuel Type: Diesel
Glider Kit: No
Gross Vehicle Weight Rating: Class 7
Headache Rack: No
Horsepower: 330
HorsepowerUnit: Horsepower
Hours Meter Inaccurate: 0
Mileage: 63054
MileageUnit: Mile
Num Speeds: 6 Spd
Overdrive: Yes
Rear Axle Lbs: 21000
RearaxlelbsUnit: Pound
Rebuilttitle: No
Suspension: Air Ride
Transmanufacturer: ALLISON
Transmission: Automatic
Transmission Rebuilt: No
Transmission Type: Allison HS
Turbo: Yes
Wet Kit: No
Wheels: Aluminum
General Description & Dealer Notes
2017 FRTR M-2 330HP ISL 9.0L Allison. Air brake package. 50 gallon Fuel tank aluminum. Air Ride Cab. Air Ride Driver seat. Two Man pass seat. Tilt wheel. Cruise control, Idle up. Aluminum wheels. AM/FM CD player. Air ride Suspension with Dump valve. 275/70R 22.5 Tires. Power windows. Power locks. 33,000 GVWR
Century Series 20 28' Deck.
29003005 Hot Shift PTO (Allision or Aisin - 6 Bolt) 1
GWTE-Diamond (x2) BOD: Mudflap Weights, GWTE, Stainless Steel, Pair 1
243012GKL (x2) BOD: Mudflaps, 24" x 30", Pair Dodge F-550 Carrier application 1
QF1 BOD: Quarter-Fender Kit 1
7650-8A LB: Star Laser, 12-Head, Amber, 58" 1
6125 LIT: Jumpstart Flush Mount (no Cables), 500-Amp, Associated 1
MWL-28 (x2) + FSW01005 (Winch) LIT: Worklights, 4" Round, LED HD, Pair, Mounted at Winch, 1200 Lumens 1
MWL-26 (x2) LIT: Worklights, Rectangular, 9-LED, Pair, as Upper Worklight Application. 1
SL-78SBL TB: Toolbox, Steel, 78", Driver-Side, Integrated Top Tray, Midship Light Housing, Equipment Brackets 1
SL-78SBR TB: Toolbox, Steel, 78", Passenger-Side, Integrated Top Tray, Midship Light Housing, Equipment Brackets 1
2001 Century 28' 20 Series Steel Carrier with Wheel lift. 20,000lb Ramsey..
Frame-mounted Pylon
Direct Mount pump HYdraulic pump
Used Century 28 Steel bed with Wheel lift
Express Financing
Get Pre-Approved
Get a
FR8Star Shipping Estimate