5500 HD SLT
All Wreckers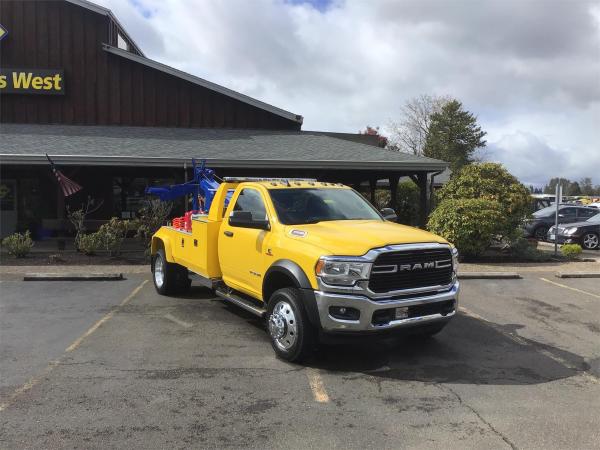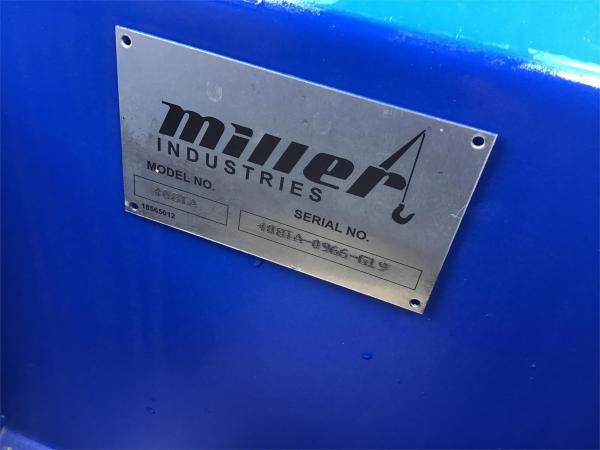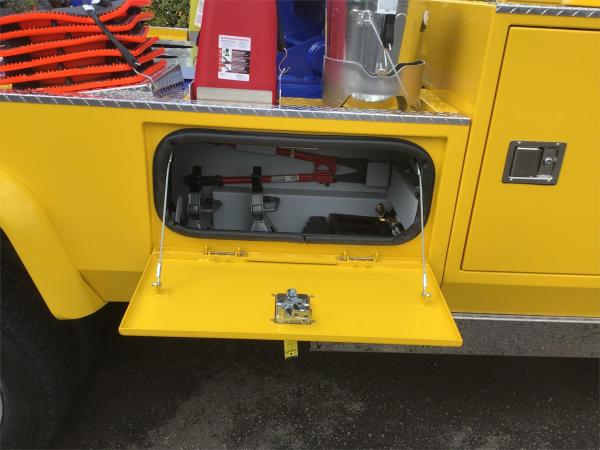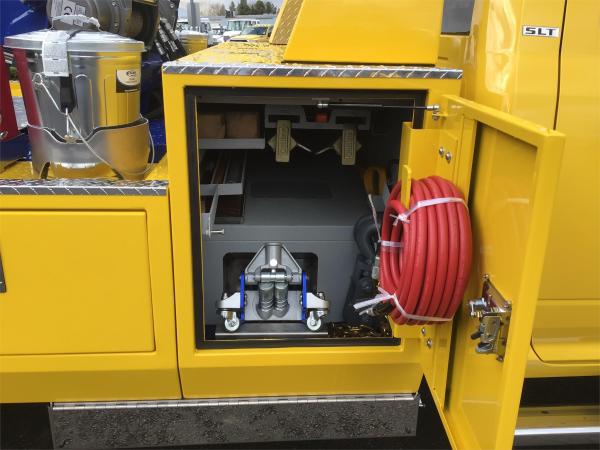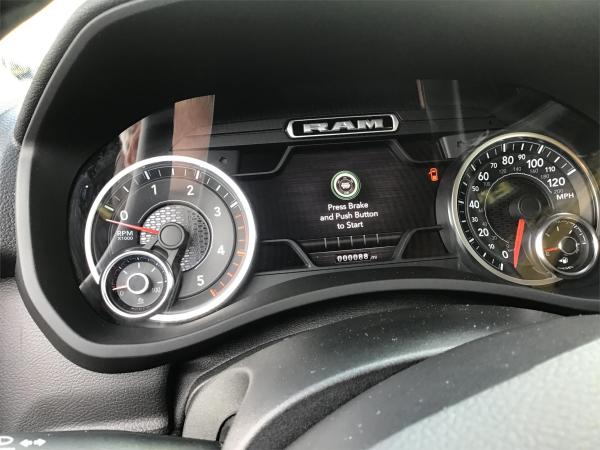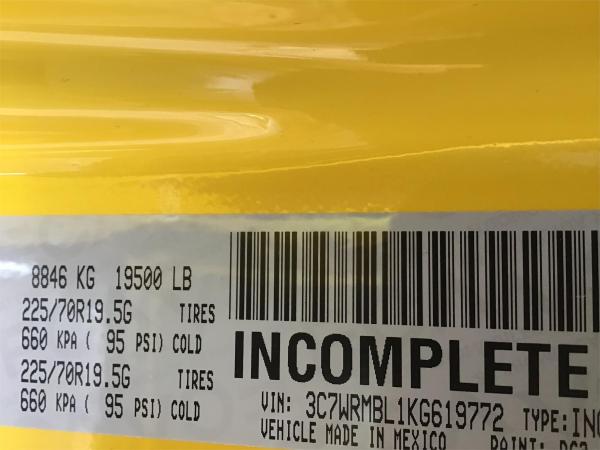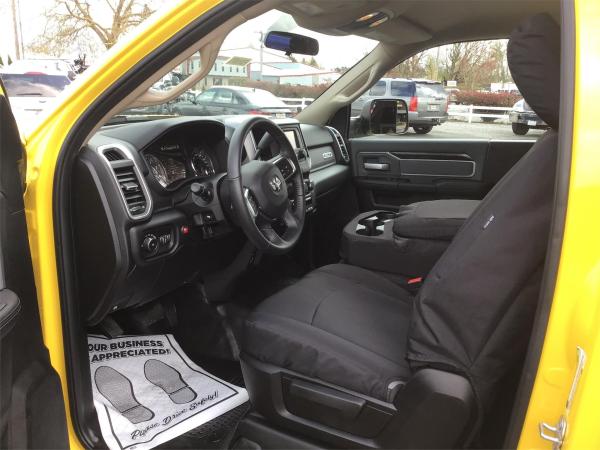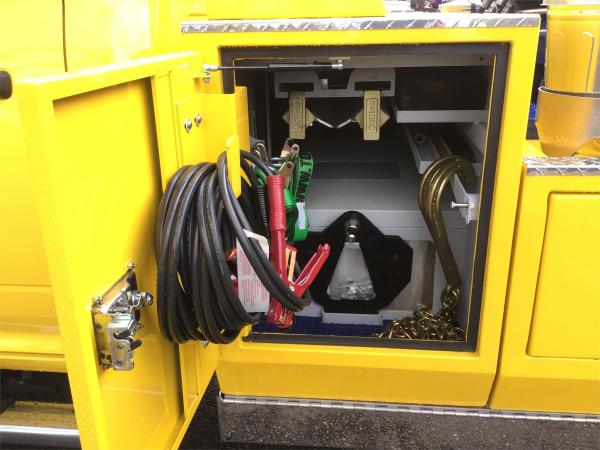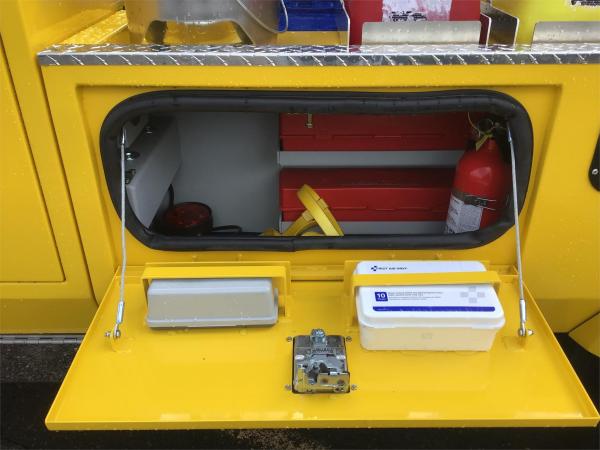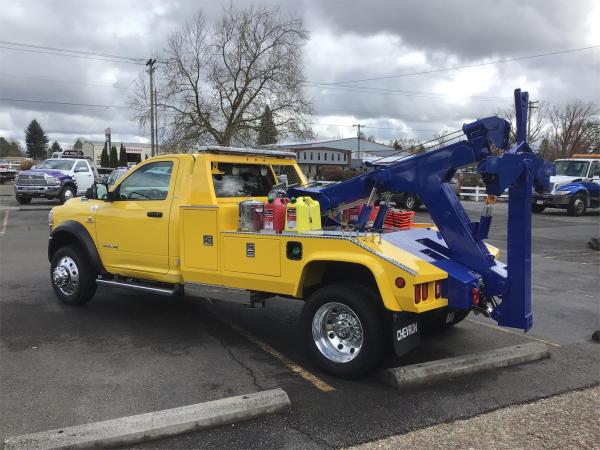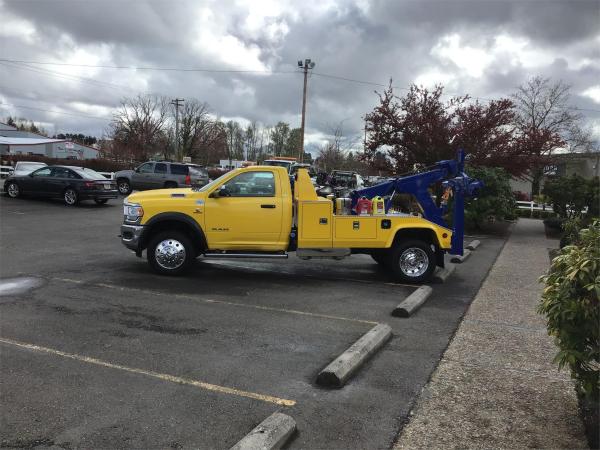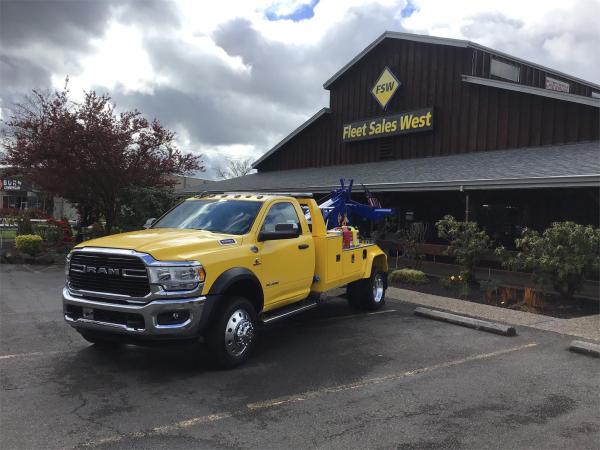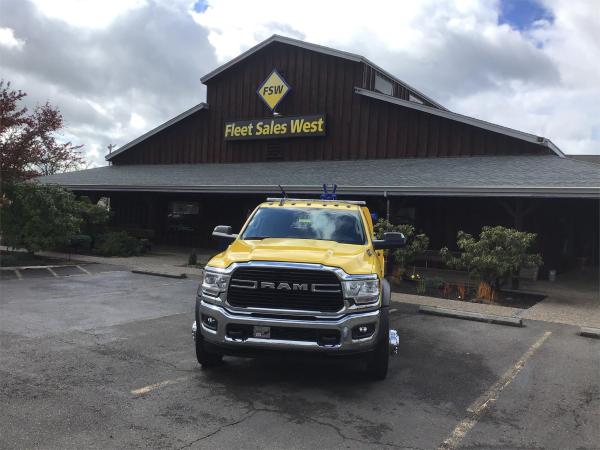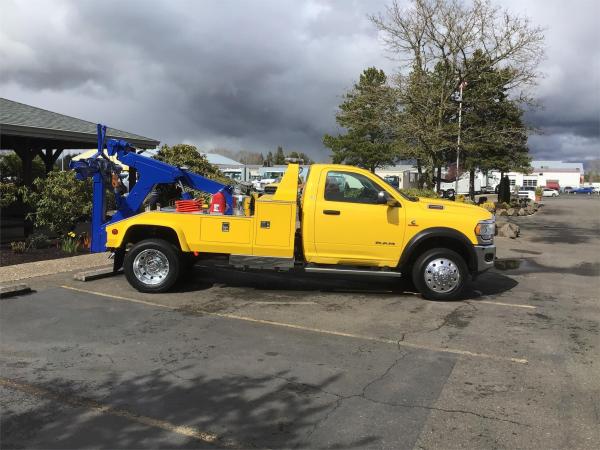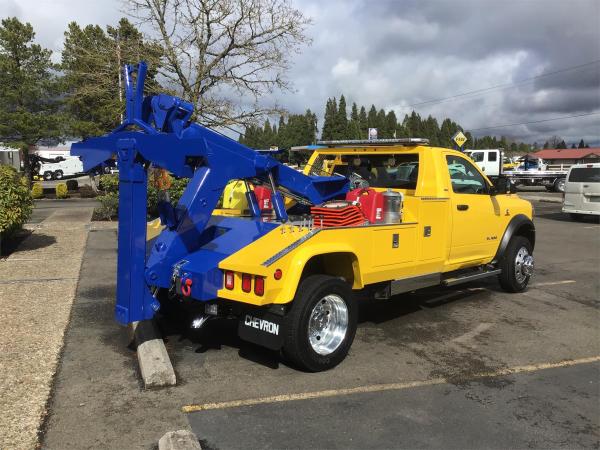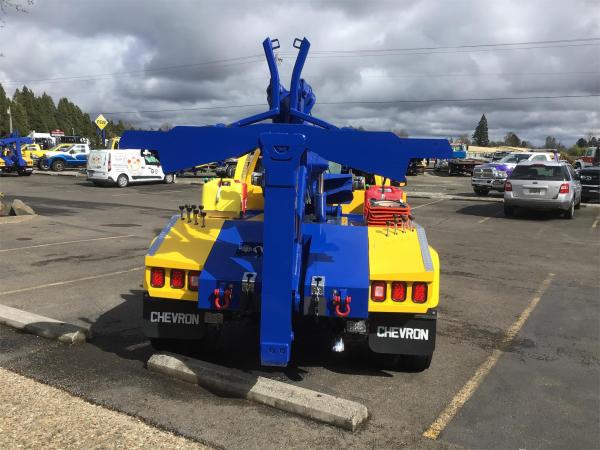 Equipment Overview
| | |
| --- | --- |
| Price | Contact for Price |
| Make | RAM |
| Model | 5500 HD SLT |
| Year | 2019 |
| Stock # | 1000678 |
---
Need Assistance?
(800) 222-4992
---
Specifications
A/C Condition: New
Air Conditioning: Yes
Axle: Single
Cab: Standard Cab
Collisionmitigationsystem: No
Cruise Control: Yes
Differential Lock: No
Dot: Yes
Drive: 4x2
Driver Position: Left Hand Drive
Dual Breathers: No
Dual Exhuast: No
Engine: Cummins
Engine Size: 6700.0000000000000
Exhaust Brake: Yes
Front Axle Lbs: 7000
Fuel Type: Diesel
Gross Vehicle Weight: 19500
Gross Vehicle Weight Rating: Class 5
Headache Rack: No
Horsepower: 325
Hours Meter Inaccurate: 0
Mileage: 211
Mileage Type: Mile
Navigation: No
Num Speeds: 6 Spd
Overhaul: No
Power Locks: Yes
Power Steering: Yes
Power Windows: Both
Ratio: 4.44
Rear Axle Lbs: 13500
Super Singles: No
Suspension: Spring
Tilt Telescope: Yes
Tires: 225/70R19.5
Transmanufacturer: AISIN
Transmission: Automatic
Transmission Rebuilt: No
Turbo: Yes
Wet Kit: No
Wheels: Aluminum
General Description & Dealer Notes
2019 RAM 5500 SLT w/ Cummins 6.7L, 325HP @ 3,000 rpm, 750 lb-ft @ 1,600 rpm, Aisin 6 Speed, 4.44 Rear End Ration, Power Windows, Power Door Locks, Cruise Control, Chrome Bumper, Chrome Grill, Block Heater, AM/FM/CD, Tilt-Wheel, Power Driver Seat, Keyless Entry, 40/20/40 Premium Cloth Bench Seat, 22 Gal Midship Tank, A/C, Black Vinyl Flooring, Cold Weather Group, Winter Front Grill Cover, Fog Lamps, Chrome Tubular Steps, LLeather-WrappedSteering Wheel, 84" CA, 4 Wheel ABS, 19.5 225-70R All Traction Tires, 19,500 GVWR, Basic Warranty: 3 yr / 36,000 miles, Engine Warranty: 5 yr / 100,000 miles, & Transmission Warranty: 5 yr / 100,000 miles. ALUMINUM WHEELS,
Chevron 408 TA Renegade G-2 Dual Line Extendable Boom. Integrated Boom, Wheel Lift, (2) Safety Straps, (2) Side Entry Tool Boxes, Rear Snatch Block Anchors, FMVSS 108 Lamp Group, Safety Chain Pockets, (2) Safety Chains, Back-Up Alarm, Auto Grip II Wheel Lift System, Dual 9,000lb Planetary Winches w/ 3/8" x 100' Cable, Cable Tensioner, & Dual Control Stations. LED lighting package. SERIAL # 408TA0966G19
AutoGrip Crossbar (408-G2)
Carbon Steel Body - 86" Wide (408-G2)
Twin Line (408-G2)
Accessories
3" Fender Flares (Pair)
Deweze Clutch Pump & Bracket
Installation
Dollies
Engine Driven Pump (Clutch Pump)
Fender Install (LD)
In Cab Controls (Autogrip, LD Chevron)
In-Dash Switch Panel
Jump Start Kit
Light Bar (LD/CC)
Light Duty Wrecker (Domestic Chassis)
Misc. Labor
Switch Panel Harness (Required for all LD Installs)
Trailer Hitch Plate
Work Lights (Pair)
Paint
Optional Center Section Color (LD)
DAA
ACC: Air Compressor Kit, Viair
ACC: Air Hose, 50': (F)7092RMA-600; (W)69711; (G)RR30806
ACC: Air Inflate Kit: (F)68272; (W)68271; (G)61387
ACC: Boltcutters, 24"
ACC: Broom & Handle (F)OSB77003+81251; (W)00526CRNM; (G)AME63-15/16X60 + WEI40-25238
ACC: Cone, 18", Single: (F)CN-186R; (W)53858A; (G)100476
ACC: Fire Extinguisher, 5 lb.: (F)466425; (W)B500T; (G)USA10-22
ACC: First Aid Kit: (F)ACE6060; (W)50503L; (G)20229
ACC: Fuel Can, Diesel, 5-Gallon, Yellow
ACC: Fuel Can, Gas, 5-Gallon, Red
ACC: Jack, 2.5-Ton, Aluminum/Steel, Torin
ACC: Lug Wrenchs, 14" Metric/20" Standard
ACC: Pry Bar, 60"/51" (F)AMES1160100; (W)50020; (G)PPB-51
ACC: Shovel (F)AMES1572700; (W)Shovel; (G)Ame73-1564500
ACC: Trash Can, 4-Gallon, Steel
ACC: Triangle Kit
B/M: Bracket Kit, Steel - required for all Light-Duty Wreckers
B/M: Bungee Strap, Single
B/M: Circuit Breaker Bracket
B/M: Dollie Axle Mount, Sliding, for Tunnel Box
B/M: Fuel Can Bracket, 5-Gallon, Deck-Mount, Aluminum, Single
B/M: Jumpstart/Air Coupler Bracket, Universal
B/M: Trash Can Ring, 4-Gallon, Deck-Mount, Aluminum
BOD: Chain Pocket Guards, WCTE Diamond Plate, Pair
BOD: Mudflaps, 24" x 18", Pair
BOD: Pylon, Wrecker, Steel Contoured, Diamond Plate Panels, 23", Dodge/Ford (Pre-2017), Tunnel Box Mount
BOD: Rail Caps, Diamond Plate, Pair
HYD: Ball Valve (Shut off for Hydraulic Tank) 1-1/4" or 1"
LB: Whelen Justice, 12-Head, Amber, 62"
LIT: Breaker, 80-Amp, add 1 for each Jumpstart connection
LIT: Jumpstart, Associated Cables, 500-Amp, 30' - Cables Only (add Flush- or Box-Mount separately)
LIT: Jumpstart, Associated Flush-Mount, Front - No Cables (Add Cables Separately)
LIT: Marker lights: ICC Lights, Three, 3/4", Red, Round DOT back of pylon
LIT: PTO Light, LED
LIT: Tow Lights, LED, 30' Cord, Round-Magnet
LIT: Worklights, 4" Round, LED HD, Pair, Mounted on Pylon, 1200 Lumens
LIT: Worklights, Rectangular, LED HD, Pair, for Lower Worklight (Required on LCG)
SH: Air Coupler, Front (F) 27808; (W) Auto Coupler; (G) 68237
SH: Air Coupler, Rear (Wrecker) (F) 27808; (W) Auto Coupler; (G) 68273
SH: Shop Supplies
TB: Bunks, Dollie, 4:80, SS Door, Pair
TB: PolyFloor, Blue, 10 Squares
TB: PolyFloor, Installation
TB: Tunnel Box, 24", Chevron w/ Gas shocks, Vents, Latches
TOW: Chain, Recovery, 20', 5/16", Grade 70, Clevis Grab Hooks, Single
TOW: Chains, 10', 15" J-Hooks, Grade 70, Pair
TOW: Dollies, Collins, 4:80 Tires, Aluminum Wheels, Aluminum Crossrails, Complete Set
TOW: Flare Case (Case Only)
TOW: Flares, 6 (F)0730(x6); (W)7703605(x6); (G)100783(x6)
TOW: Hooks, Self-Locking, 5/16", Grade 80, for Safety Chain, Pair
TOW: Lumber, 4" x 4"s, 48" & 60"
TOW: Snatch Block, 4-Ton
TOW: Strap, Steering Wheel
TOW: Tiedowns, Dollie, Ratchets and Straps, Pair
TOW: Trailer Ball Kit, Convert-A Ball
TOW: Trailer Hitch Plate, Chevron, Auto Grip
TOW: Wheel Chocks, Rubber, Pair
TOW: Winch Cable, 3/8", 100', Fiber Core, Self-Locking Hook
WH: Hubcap Tool
Notes
Seat Covers from Motor Sheep
3 Ton Jack Stands
Add 2 wire to body wiring and label at rear j box for Smart Drive Video
Body painted yellow & blue.
Express Financing
Get Pre-Approved
Get a
FR8Star Shipping Estimate